SANJAY SATPATHY
Come share my Own create Art, Told through pictures
I wanted a place to display my Art that, tell stories about me and about the majesty of nature. I also thought I could share few Fine Art tips about fine Arts.
MY FEELINGS AND THINKING
Art is faithful mirror of the life and civilization of a period.
Art is not handicraft!
It is transmission of feeling of the Artist !!
It can'nt speak ,it is a silent poetry
Art can only express.....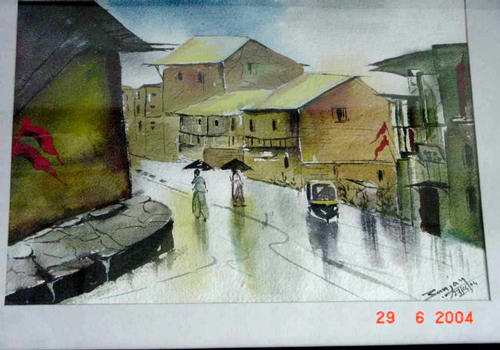 AFTER RAIN -"From Picture1"
This picture want to say that, what'll be happen - after rain.
Tips of Fine art in watercolour
In water colour main thing is light & dark.
you have to express from which side light is coming.
Otherwise your work'll not be expressive.
Theme for Art
PAINTING IS SILENT PEOTRY !
AND PEOTRY IS PAINTING THAT SPEAK !!
ART IS NOT A THING !
IT IS WAY !!